Wallingford is a unique historic town whose shops and markets have served the surrounding villages for centuries. Happily it still retains a good range of small independent shops that add to the town's character.
Local producers now have a regular market in St Mary's Church every Saturday morning with organic vegetables grown within a few miles of the town, locally-reared meat, other local produce and crafts.
Each Friday there is also the indoor Country Market, usually held in St Mary's, as well as the charter market in the Market Place.
WLPM hosts the best of locally-produced food and crafts that are grown, harvested and made within 30 miles of Wallingford. They champion local farmers and vegetable growers, cheese-makers, bakers, and makers of honey and preserves. Every market has a range of craft stalls including textiles, jewellery, ceramics, art and photography, all hand-made by local people.
Usually the food stalls can be found outside with the craft stalls tucked away inside.
Here are some good reasons to buy local and help Wallingford thrive:
1. Boosting the local economy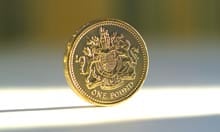 Research on spending by local authorities shows that for every £1 spent with a small or medium-sized business 63p stayed in the local economy, compared to 40p with a larger business.
2. It is the ethical choice
Buying out-of-season produce, like strawberries in December, lowers your eco-credentials. As does eating turkey and carrots that have been flown halfway round the world or wrapped in layers of plastic. When you shop at our local butchers, bakers, farm shops and greengrocers, it is likely that a decent percentage of the produce has had a short field-to-fork journey. Along with supporting local farmers, it means the food is likely to be fresher, contain more nutrients and have less packaging.
3. They sell quirky, one-off gifts
Independent shops often stock items which are made locally and aren't available elsewhere: buy a dress by a fledgling designer and there is little chance of turning up to the office Christmas party wearing the same as someone else.
When it comes to gifts, quirky one-off items are a major plus of independent shops. Give your niece or nephew a handmade toy and at least it won't be identical to everything they already have.
There's also the hyper-local gift choice: independent bookshops often stock titles by local authors that aren't yet on the shelves of the major chains, and have visits and signings by authors. The independent The Wallingford Bookshop, say "We love a challenge, so if you can only remember that the cover is red…or the book is set in Italy…or the main character is an angry unicorn…come and talk to us and we'll try to figure it out!"
4. You can help build communities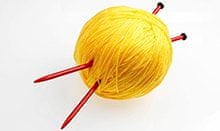 Bookshops, cafes and craft shops often drum up custom by hosting events, from book groups to knitting clubs and children's events. If the businesses are not supported, the local groups tend to disappear too.
Markets also often give space to community groups and social enterprises, says Ellie Gill, campaign manager at Love Your Local Market. "Markets can have a community value, as there is often a social purpose to stalls – they can be public spaces as well as retail outlets."
6. You might get a better deal or some good advice
If you get to know your independent trader they should be able to recommend products to you, says Michelle Ovens, national campaign manager for Small Business Saturday. "For example, if you have a particular dietary requirement they can be great at telling you all about products you may wish to buy."
7. You can sometimes try before you buy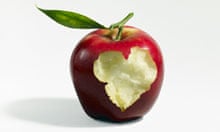 Major retailers have the advantage of economies of scale and can afford to slash prices and offer reduced costs. However, it's easy to waste money on products you end up not actually liking. You can hardly crack open a bottle of fizz in a supermarket aisle and do a quick taste test, or check if an apple is crunchy by taking a big bite. Neither can you do this online. At independent retailers, however, it's easier to ask to sample a product. Many independent off-licences throw regular wine tasting events, while farm shops, bakeries and delis hand out tasters as a matter of course.